Biotechnology
How we can classify viruses? | viral classification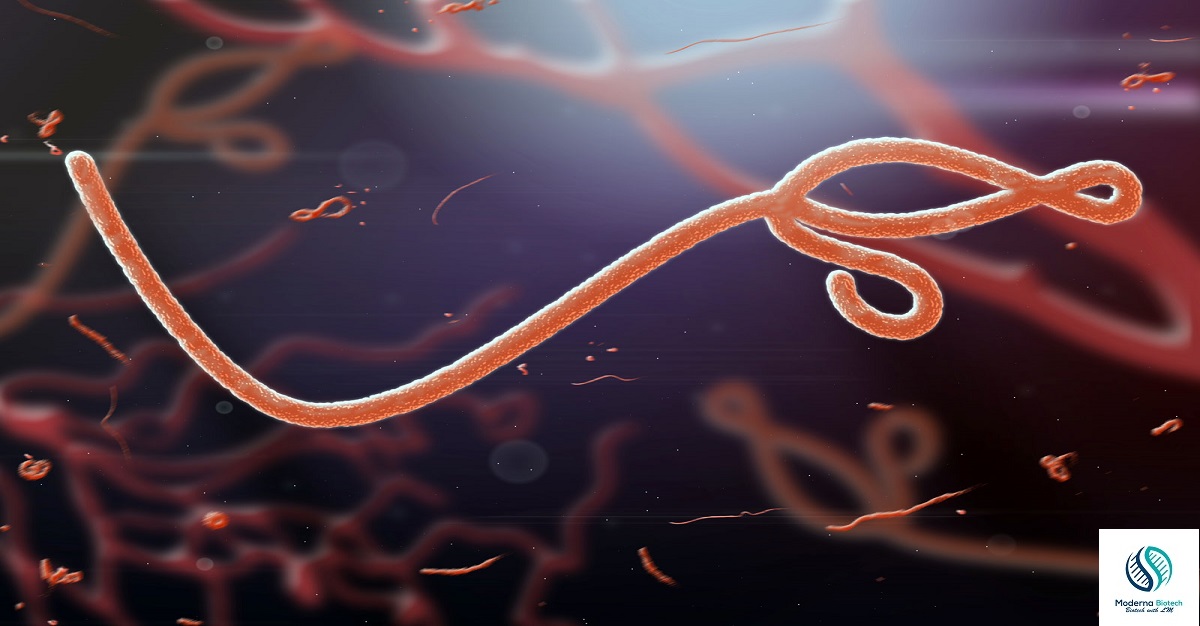 Viruses could be classified based on size and shape, chemical composition and structure of the genome, and mode of replication. Here we are going to discuss how we can classify viruses based on morphology, genome composition, virion size, messenger RNA synthesis, and Baltimore classification.
Table of Contents
How we can classify viruses?
Classification of virus Based on morphology:
Viruses are divided into four major groups based on morphology or shape;
Isometric
Filamentous
Enveloped
And head & tail
Isometric viruses
Isometric viruses have a roughly spherical shape and also known as icosahedral viruses.
These viruses have the icosahedral structure of the helical structure.
The icosahedral structure consists of 20 sides and each side comprised of an equilateral triangle.
These viruses increase the counts of structural units in each face to expand the size of the capsid.
Filamentous viruses:
These types of viruses have the shapes of filaments or threads.
These are cylindrical and long viruses.
The tobacco mosaic virus is an example of filamentous viruses.
Enveloped viruses:
Enveloped viruses are enclosed membranous structures.
These viruses have membranes surrounded by capsids.
An example of enveloped viruses is HIV.
Head & tail viruses:
These viruses consist of head and tail structures.
These viruses mainly infect bacteria.
Based on genome composition:
Based on genome composition, the viruses are classified into two types;
• DNA viruses
• RNA viruses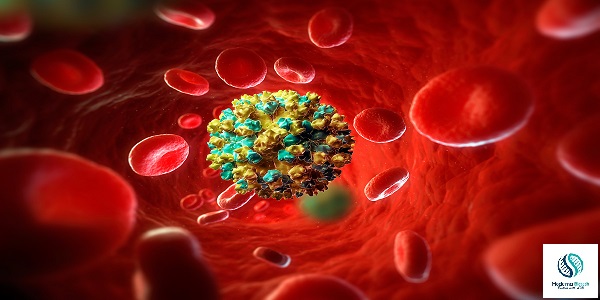 DNA viruses:
These viruses are called DNA viruses because they replicate by using DNA-dependent DNA polymerase.
They have a DNA genome and further divided into single-stranded DNA viruses and double-stranded DNA viruses.
RNA viruses:
RNA viruses utilize ribonucleic acid as their genetic material.
The RNA utilized in RNA viruses could be single-stranded or double-stranded.
Examples of RNA viruses include retroviruses, Hepatitis C, and coronavirus.
Based on virion size:
Based on virion size, the viruses could be classified as
Enveloped icosahedral viruses
Naked icosahedral viruses
Naked helical
And complex viruses.
For instance, the tobacco mosaic virus consists of a naked helical capsid. The adenovirus consists of an icosahedral capsid.
Based on mRNA synthesis; Baltimore classification
The Baltimore classification of viruses categorizes viruses according to the synthesis of mRNA.
This system of viral classification was developed by David Baltimore who was the Nobel prize winner
According to mRNA synthesis, viruses could contain single-stranded RNA with negative and positive polarity, double-stranded RNA, single-stranded DNA, or double-stranded DNA.
Positive polarity indicates that genomic RNA works directly as messenger RNA and negative polarity indicate that the sequences are complementary to messenger RNA. This is how we can classify viruses on the basis of mRNA synthesis.
Based on the type of host:
Based on the type of host, the viruses could be classified as
Plant viruses
Animal viruses
Bacteriophage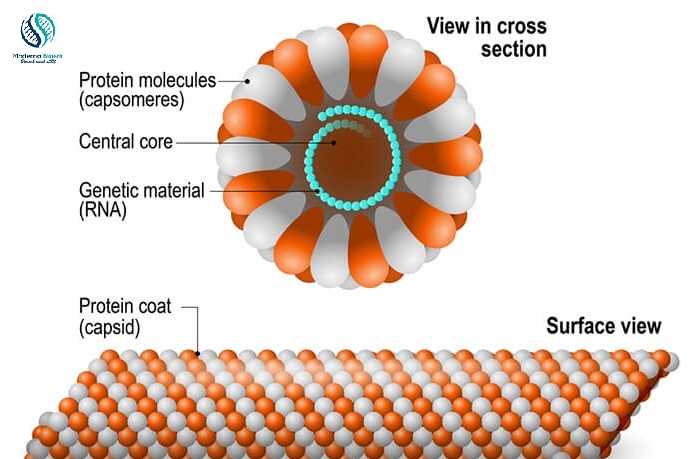 Plant viruses:
The genetic material of these viruses is RNA and they infect only plants.
Examples are potato virus, turnip yellows virus, and tobacco mosaic virus.
Animal viruses:
These viruses live inside the host cell (animal cell) and infect them.
Examples of these viruses include rabies virus, influenza virus, and poliovirus.
Bacteriophage:
These viruses are also known as bacteria eaters because they infect cells of bacteria.
They own DNA as their genetic material.
Generally, each sort of bacteriophage infects only one kind of species or bacterial strain
This is how we can classify viruses.
What are retroviruses?
Retroviruses are kinds of viruses that belong to the family of Retroviridae. These viruses use RNA as genetic material. These viruses insert a copy of the RNA genome into the host cell of DNA.
Characteristics of Retroviruses:
Retroviruses utilize reverse transcriptase enzyme to copy their RNA into the host cell of DNA.
These viruses have been isolated from a range of vertebrate species counting mammals, reptiles, fish, and humans.
The life cycle of Retroviruses: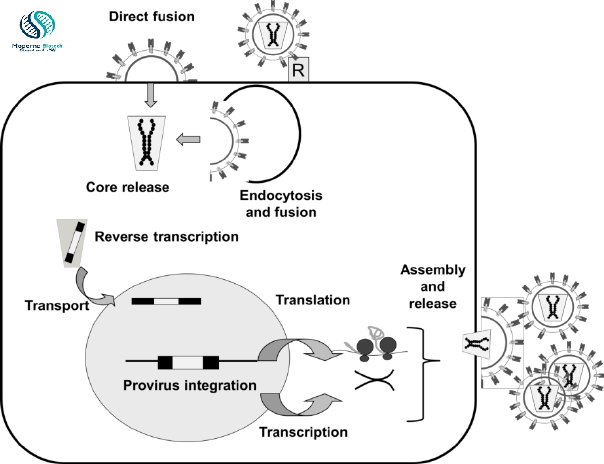 There are seven steps in the replication of a retrovirus
Attachment
Penetration
uncoating
Replication
Assembly
Egress stage
And Maturation
e.g. the life cycle of HIV demonstrates how retroviruses replicate.
The lifecycle of HIV:
 Attachment:
Firstly, there is a binding of the virus to a receptor on the host cell surface. For HIV, this virus present to the immune cell surface termed CD4 t cells.
 Entry:
Secondly, the envelope which is surrounded by HIV particles then fuses with the host cell membrane, permitting the virus to enter the cell.
 Reverse transcription:
To turn the RNA genetic material into DNA, HIV utilizes a reverse transcriptase enzyme.
 Integration of Genome:
Then newly manufactured DNA virus travels to the nucleus where enzyme integrase inserts viral DNA into the host DNA cell.
 Replication:
After insertion of viral DNA, the virus then uses the machinery of the host to make new viral substituents e.g. viral RNA and proteins.
 Assembly:
Then viral substituents join the cell surface and form new HIV particles.
 Release:
With the help of another viral enzyme, the new particles of HIV push out from the host surface and form a mature HIV particle. Then these HIV particles go on to infect other CD4 t cells.
Retroviruses and central dogma:
The retroviruses are known for violating the central dogma of molecular biology since they not only synthesize DNA from genomes of RNA but also through replication of the RNA genome.
Retroviruses don't follow central dogma because the genetic material of retroviruses is RNA not DNA. And this RNA is then converted into DNA with the help of the enzyme reverse transcriptase.
Retroviruses violate the central dogma of molecular biology which states that genetic material always flows from DNA to RNA but here in retroviruses the genetic material flows from RNA to DNA.
See also role of nano-vaccine for respiratory viruses