Biotechnology
Nanobiotechnology & Nanocoating technology applications
What is Nano-coating?
Nano-coating is a process of depositing a film of about 100 nm on a substrate to improve certain properties or impart new functions. Nano coating is a coating created by the procedure of some constituents at the nanoscale to attain desired properties. Nanocoatings are characterized as nanocrystalline, multilayer coatings with a separate coating thickness of nanometers. In this article, we are going to discuss nanobiotechnology and nanocoating technology applications.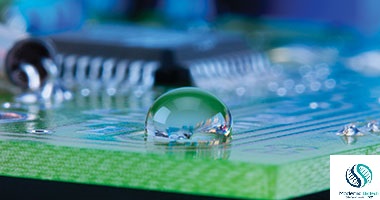 Table of Contents
What are Nanocoating technology applications?
ANTIMICROBIAL COATINGS:
It is one of the nanocoating technology applications. Antibacterial agents used to eliminate pathogens in many fields, like hospitals, homes, and industrial fields. However, the capability of bacteria to produce antibacterial agents makes the cure of microbial infections increasingly complex. Using sterile surfaces with different materials may lessen the incidence of infectious diseases. Metals that exhibit antibacterial properties, such as because of the limiting capabilities of copper, silver, zinc, and titanium, have been used for the nano-coating growth of microorganisms.
NANOCOATINGS FOR BIOMEDICAL IMPLANTS:
Conventional orthopedic/dental implants have a limited service life due to failure of the implant. Artificial joint replacements, such as hip replacements, essential to revised within 10 to 15 years. Obviously, the life span of such implants is not long enough, especially for young patients who face frequent, complicated, and expensive revision surgery. This may prolong lifespan for decades of time will eliminate huge pain and save medical expenses for patients. The application of thin films, nano-scale coatings, and the design of nanostructured surfaces for medical applications will also be the focus of future research, especially in the field of biomedical implants.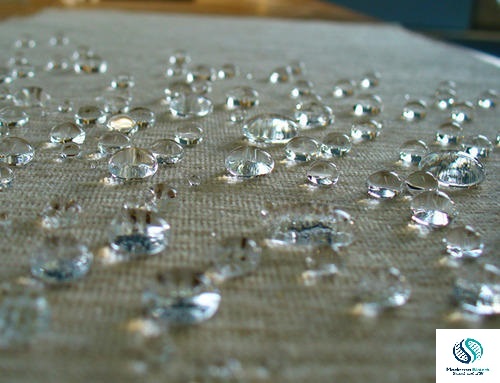 STENT COATINGS:
The coating on the stent surface can reduce thrombosis by reducing blood proteins. Adsorption and aggregation of platelets. The application of nanoporous ceramic coatings has been it was found to improve the effectiveness of the stent. Adapt to the texture of the nano surface due to the deposition conditions of the nano-coating, it may be beneficial to improve the stent. It has the function of promoting the adhesion and proliferation of vascular smooth muscle cells and endothelial cells.
Examples of nano-coatings for stents include the use of radiofrequency magnetron sputtering to produce two types of carbon nano-coatings.
NANOCOATINGS IN DRUG DELIVERY:
More and more research work is directed to the field of drug delivery coatings with improved capabilities and performance for topical and controlled treatment. When evaluating traditional oral or injection therapy with the risk of side effects, short-acting, and low compound concentrations at the defect site, drug delivery systems may release drugs. Specific drug molecules extend over a period of time at a controlled rate. In addition, the local release of drug molecules can be achieved at the target site (infection) at an effective dose. So, thereby avoiding systemic toxic effects.
Many studies are currently being carried out on the therapeutic benefits of using coated metal particles as a nano-scale drug delivery system, which mainly targets tumors during chemotherapy. Drug delivery systems are attractive to researchers because they can effectively penetrate and kill tumors in a single treatment.
TISSUE ENGINEERING:
It is one of the nanocoating technology applications. As a fast-growing department, tissue engineering has received extensive attention. The ultimate goal of a therapeutic concept of tissue engineering is to replace or restore anatomical structures and functions tissues or organs damaged, injured, or lost after an injury or disease process combine biological materials, cells or tissues, and biologically active molecules. Recently, synergy the exchange between nanoscience and tissue engineering has led to tremendous advances in biomedical research, and clinical practice, including bone and cartilage regeneration, blood vessel area.
Nanobiotechnology
Nanotechnology such as tissue engineering and dressings can be used to change the surface morphology regulate cell adhesion, morphology, and migration. E.g. carbon immobilization.
Nanotechnology and biotechnology are the most promising technologies in the 21st century. The arrangement of these emerging technologies, known as nanobiotechnology, can play an extraordinary role in the implementation and development of many useful tools for studying biological systems.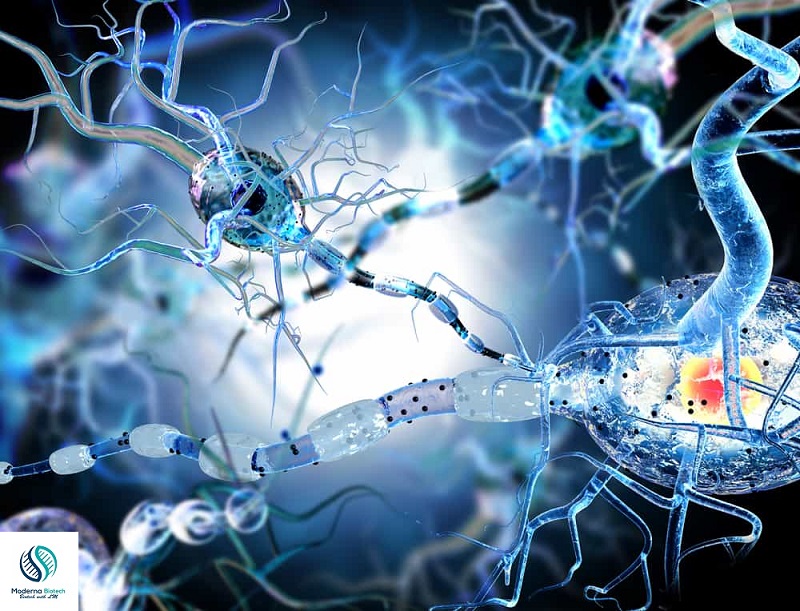 Scope of Nanobiotechnology
The scope of nanotechnology is very wide, from the expansion of conventional equipment to very unique physical methods including molecular self-assembly, to the development of new materials with nano-scale dimensions to study the possibility of the direct control of materials at the atomic level. This idea involves applications in diverse scientific fields such as organic chemistry, surface science, molecular biology, microfabrication, and semiconductor physics.
Nanobiotechnology Applications
Applications of nanobiotechnology in the field of medicine include targeted drug delivery, disease diagnosis, molecular imaging, nanomedicine, nanomaterials, and cell/gene therapy are under investigation. In addition, several new nanostructures are being studied using different in vitro and in vivo strategies.
The following is a detailed description of these applications.
Diagnostic application
The most advantageous method is to diagnose and treat the patient even before symptoms appear. The diagnosis of nucleic acids (DNA and RNA) will play a key role in the cure of specific diseases, as it will allow the diagnosis of diseased cells/pathogens at an initial phase, and effective treatment will be more feasible.
For example, polymerase chain reaction (PCR) has led to the emergence of such devices, but nanobiotechnology is increasing the previously applicable options, which will certainly lead to economic improvements and greatly increased efficiency.
Detection: quantum dots
Several current routine/applied health tests reveal the impact of pathogenic molecules/biological or microorganisms by detecting specific antibodies related to the target disease. Generally there is conjugation of organic/inorganic dyes and antibodies for visualization in the sample using imaging devices such as samples. Electron or fluorescence microscope.
However, synthetic dyes often reduce the convenience and specificity of diagnosis. A single wavelength can be a procedure to excite the quantum dots to obtain different colors with negligible photographic whitening. Differences in color emission, spectral width and intensity can principal to thousands of new and different characteristics.
Target DNA probe: nanotube
Although there are other detection methods, including magnetic detection, calorimetric and optical detection will continue to be preferred by healthcare professionals. Nanosphere Inc. has developed certain technologies that allow the healthcare community to optically identify the genetic makeup of biological samples. Short fragments of DNA labeled with gold nanoparticles form the basis for examining the presence of definite genetic sequences
Sparse cell detection
Nanobiotechnology provides new prospects for development in this field. Researchers have successfully implemented nanotechnology that can classify healthy tissues and blood into rare cells. Nanobiotechnology exhibits the new characteristics of dispersed cells, which proves the change of surface charge, the deformation, and affinity of specific ligand and/or receptor p. By implanting electrodes in the microchannel, precise separation can be achieved based on surface charge. The specific nanopores on the biocompatible surface can also be used to classify dispersed cells.
Therapeutic application
Nanobiotechnology can make the design of new drugs with minimal side effects (called nano-medicines) easier. In the past few decades, nanoparticle-based drugs have grown rapidly as commercially available therapies. According to a survey conducted by the European Observatory of Science and Technology 1 (2006), more than 150 companies worldwide have developed 2 nanoparticle-based therapies.
Nano based biopharmaceuticals
We can use nanobiotechnology to develop nanoparticle-based drugs to combat diseases that traditional drugs cannot effectively target. Traditionally, the industry has focused on developing drugs for specific diseases. Approximately (70-80%) of applicants fail in drug development. And this negligence often occurs in the later stages of the development process. It is due to the loss of millions of dollars in research and development investment.
See also what does hematology test for?