News
Who is responsible for Usman Kakar's death?
Rest in eternal peace. Usman khan Kakar is no more with us.
Usman Khan belonged to a middle-class struggling family of Muslim Bagh. He was not a familial/dynastic feudal, landlord or politician. His career is rooted in student politics that dates back to the 1990s when he joined the Pashtoonkhwa student organization as secretary of Law college unit. (Who is responsible for Usman Kakar's death?)
Due to his indomitable stance on the protection of Pashtoon rights, he has always been the apple of the eye of every Pashtoon. Every Pashtoon loved him owing to his out and away honesty with the cause of Pashtoon rights, his humbleness, and down to the earth nature and amicable nature.
Who is responsible for Usman Kakar's death?
He was the only honest person in a fascist party. His prominence can be gauged from the fact that he had overshadowed the chairman of the party himself. He was the sole cause Kakar of Baluchistan had joined PMAP. How could the chairman of a party which is utterly monopolized by a single-family be tolerant towards someone who is not a hefty capitalist and one who can't afford to donate the handsome amount to the treasury of Mussolini of PMAP?
The dictator of PMAP tried every tactic to bridle and shadow down Usman Khan but all in vain owing to the boldness, straightforwardness, and popularity of Usman Khan Kakar among the masses. Usman khan during his farewell speech in the senate used harsh language against the secret intelligence agencies.
Who made him give such a hot speech in the senate? Point to ponder upon! I came across some Facebook pages of the PashtoonKhwa Milli Awami Party. They were politicizing the death of Usman khan and as usual blaming Intelligence agencies for the very heinous act. If intelligence agencies have got him killed, I doubt the intelligence of the so-called intelligence agencies. Why intelligence agencies haven't killed Mahmood khan Achakzai yet for his rough past and history with intelligence agencies?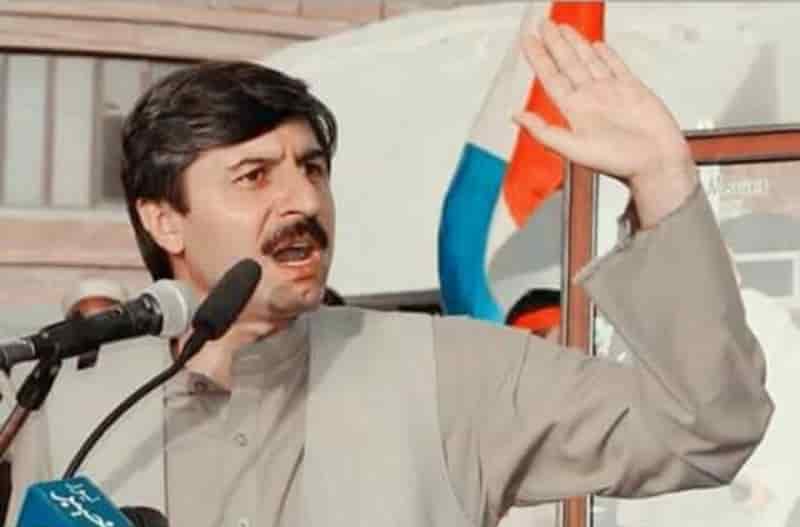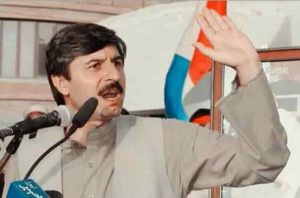 Is the death of Usman Kakar preplanned?
The death of Usman khan was pre-planned. He was made to give a harsh speech against intelligence agencies and was killed accordingly so to achieve two goals:
1. Oust Usman Khan from the way, as he seemed a looming threat for a single-family controlling fascist PMAP.
2 To blame intelligence agencies known as unknown for the killing of Usman Khan by making a pretext before the layman that Usman khan was killed by intelligence agencies because he had spoken against them in his farewell speech in the senate.
Mahmood Khan Achakzai is a very shrewd, Machiavellian, ruthless, and cruel man. Firstly, He can do everything to attain power. Secondly, If he can blame Pakistan for the death of his father so as to use this card and achieve more votes, notwithstanding the fact that Abdul Samad Achakzai was killed by the president of Afghanistan, Muhammad Daud Khan. He can also kill an innocent man like Usman Khan Kakar to sustain the monopoly of PMAP in the hands of only his family and rich and enslaved Achakzais of Chaman and Gulistan who fill his pockets and thus blame secret intelligence agencies for all his fabricated plans.
Why Mehmood khan Achakzai is linked here?
For your kind information, Mahmood khan was the first person to intimate media about the accident of Usman Khan. While talking with BBC, He told that Usman khan had fallen from some high place in his house, but the relatives of Usman khan revealed that few men had rushed to his house to kill him; he had not fallen from anywhere.
Those who are unknown are better known and revealed.
Usman Khan was an innocent, gullible and straightforward man. Nation will never forget Mahmood Khan for the ruthless killing of thousands of innocent souls including Usman Khan.
See also top 10 Arain castes in Pakistan